Ram Sale Catalogue
22nd Annual Sale on
Friday 28th August 2020
The 22nd Annual Urangara Ram Sale will be held as an Auctions Plus sale due to COVID-19 restrictions.
Inspection days will be held on Friday 21st and Monday 24th August by appointment.
Please contact John Huf (Urangara) 0428 741 233 or Andrew Howells (Elders) 0418 846 291.
The Auctions Plus sale will commence at 1:30 pm on Friday 28th August and run for one hour, after which a two minute countdown clock will commence.
Photos of sale rams, their wool and test results now available on the Auctions Plus sale page.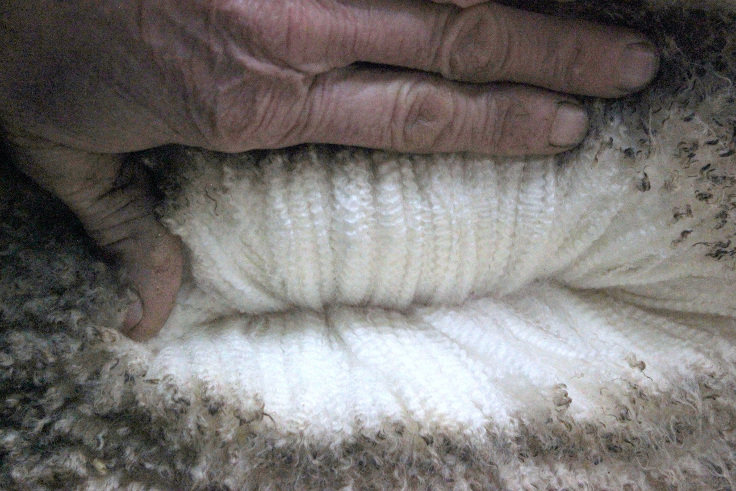 GFW% - Yearling greasy fleece weight. This indicates whether the rams fleece weight was higher or lower than the average of the drop where 100% equals the average weight.
YBWT% - Yearling body weight. This figure indicates whether the rams body weight was higher or lower than the average of the drop where 100% equals the average body weight.
EMD%:The eye muscle (meat) depth scanned on 19/6/20. The average EMD of all rams tested was 34mm and is expressed as 100%
| LOT | TAG | SIRE | MIC | CV% | GFW% | YBWT% | EMD% |
| --- | --- | --- | --- | --- | --- | --- | --- |
| 1 | G382 | GP844 | 18.7 | 15 | 113 | 112 | 104 |
| 2 | R936 | Jetstar | 19.1 | 18.3 | 108 | 101 | 104 |
| 3 | R985 | Jetstar | 18.1 | 16 | 108 | 115 | 119 |
| 4 | R954 | UR331 | 19.6 | 16.3 | 108 | 105 | 110 |
| 5 | G336 | GP844 | 19.2 | 16.1 | 104 | 118 | 116 |
| 6 | Y698 | GP254 | 18.1 | 18.8 | 108 | 111 | 101 |
| 7 | R904 | Jetstar | 21.9 | 16.9 | 109 | 108 | 104 |
| 8 | OR746 | UR17 | 20.2 | 20.8 | 99 | 114 | 110 |
| 9 | Y639 | GP254 | 16.9 | 17.2 | 99 | 106 | 95 |
| 10 | Y624 | GP254 | 19.2 | 15.6 | 109 | 112 | 110 |
| 11 | B27 | GP614 | 18.6 | 18.8 | 119 | 106 | 98 |
| 12 | G398 | GP844 | 18.2 | 17.6 | 113 | 103 | 101 |
| 13 | G397 | GP844 | 18 | 17.8 | 102 | 100 | 107 |
| 14 | G389 | GP844 | 19.6 | 14.3 | 99 | 101 | 107 |
| 15 | R1618 | Jetstar | 19.7 | 15.2 | 113 | 94 | 98 |
| 16 | OR759 | UR17 | 17.5 | 17.1 | 105 | 102 | 107 |
| 17 | G346 | GP844 | 19.8 | 20.2 | 104 | 107 | 104 |
| 18 | G311 | GP844 | 19.7 | 15.2 | 106 | 111 | 113 |
| 19 | SB186 | UR373 | 20.8 | 17.3 | 98 | 95 | 101 |
| 20 | SB166 | UR373 | 18.4 | 15.8 | 104 | 98 | 101 |
| 21 | OR770 | UR17 | 17.4 | 18.4 | 106 | 110 | 113 |
| 22 | G304 | GP844 | 19 | 16.8 | 113 | 103 | 113 |
| 23 | R987 | UR331 | 17.4 | 18.4 | 98 | 112 | 119 |
| 24 | PK420 | UR490 | 19.3 | 16.1 | 102 | 96 | 92 |
| 25 | OR738 | UR17 | 18.8 | 16.5 | 98 | 94 | 98 |
| 26 | R911 | Jetstar | 19.5 | 16.4 | 109 | 106 | 101 |
| 27 | B14 | GP614 | 18.7 | 16.6 | 112 | 116 | 101 |
| 28 | G342 | GP844 | 18.3 | 20.2 | 109 | 110 | 101 |
| 29 | G334 | GP844 | 18.4 | 17.9 | 109 | 109 | 104 |
| 30 | G381 | GP844 | 17.4 | 16.1 | 119 | 103 | 89 |
| 31 | B42 | GP614 | 20 | 17.5 | 113 | 104 | 104 |
| 32 | G3038 | GP844 | 18.2 | 17.6 | 108 | 107 | 89 |
| 33 | OR703 | UR17 | 19.5 | 15.9 | 108 | 103 | 104 |
| 34 | G393 | GP844 | 17.4 | 17.2 | 111 | 106 | 107 |
| 35 | B13 | GP614 | 18.8 | 17.6 | 109 | 118 | 107 |
| 36 | SB195 | UR373 | 21.1 | 16.6 | 111 | 131 | 113 |
| 37 | SB165 | UR373 | 18.7 | 16.6 | 104 | 96 | 110 |
| 38 | SB157 | UR373 | 19.4 | 17 | 96 | 101 | 107 |
| 39 | SB108 | UR373 | 19.5 | 16.4 | 98 | 103 | 104 |
| 40 | SB142 | UR373 | 19.8 | 17.7 | 100 | 106 | 107 |
| 41 | R922 | UR331 | 20.3 | 17.2 | 108 | 107 | 101 |
| 42 | G303 | GP844 | 19.2 | 19.3 | 108 | 94 | 107 |
| 43 | R926 | UR331 | 19.9 | 16.6 | 100 | 116 | 101 |
| 44 | PK449 | UR490 | 18.2 | 16.5 | 108 | 107 | 113 |
| 45 | W813 | UR370 | 19.8 | 18.2 | 106 | 118 | 107 |
| 46 | G3005 | GP844 | 20 | 14.5 | 103 | 111 | 101 |
| 47 | W820 | UR370 | 19.1 | 15.7 | 100 | 118 | 107 |
| 48 | PK494 | UR490 | 17.9 | 15.1 | 98 | 112 | 116 |
| 49 | PK426 | UR490 | 18.2 | 18.1 | 94 | 107 | 128 |
| 50 | R973 | UR331 | 20.4 | 16.7 | 104 | 109 | 107 |
| 51 | PK493 | UR490 | 18.1 | 16.6 | 108 | 111 | 107 |
| 52 | W818 | UR370 | 19.4 | 14.4 | 108 | 110 | 107 |
| 53 | R901 | UR331 | 20.4 | 14.7 | 108 | 102 | 110 |
| 54 | R999 | UR331 | 18.3 | 18.6 | 109 | 100 | 110 |
| 55 | R974 | UR331 | 18.5 | 15.7 | 109 | 101 | 107 |
| 56 | R967 | UR331 | 18.4 | 19.6 | 117 | 114 | 116 |